Introduction
The Western Mainstream Media promotes consistent 'lines' and 'realities' across multiple platforms in the same way that Russian state media does. This may appear counterintuitive but any real analysis of reporting shows this to be the case on a range of issues. This 'consensus reporting' often systemically excludes relevant information and other viewpoints. The MSM is useful as a starting point for enquiry, but needs to be balanced by other sources on any foreign policy issue and many domestic issues. This is illustrated in the following example. The article concerns the Russian air campaign in Syria and was chosen randomly from among many similar MSM articles.
PropOrNot defines propaganda as:
"A systematic form of purposeful persuasion that attempts to influence the emotions, attitudes, opinions, and actions of specific target audiences for political, ideological, and religious purposes, through the controlled transmission of deceptive, selectively-omitting, and one-sided messages (which may or may not be factual) via mass and direct media channels"
PropOrNot further advises viewers to:
"​Check to see whether the social-media account/commenter/outlet lacks the hallmarks of good actual journalism: Are the stories factual? Are the facts placed in appropriate context? Do the headlines match the content? Are the agendas of the sources clearly disclosed? Are there good explanations? Does it bring clarity to complicated issues? Is there an absence of hype?"
Let's apply that definition and sage advice to a piece of mainstream news media reporting on the Syrian conflict. In your Materials you will find a MSM report with analysis and commentary from 3P Training. Compare this with an uncensored report from the alternative media.
Analysis of Main Stream Media article
Source: Reuters
Russian or Syrian warplanes knocked two hospitals out of service in the besieged rebel sector of Aleppo on Wednesday and ground forces intensified an assault in a battle which the United Nations said had made the city worse than a slaughterhouse.
[3P Training Comments: this opening reference feeds into narrative that Russians are evil because only evil people destroy hospitals. No comparison is given to the US one hour bombardment of a hospital in Afghanistan that was no-where near any fighting and for which precise coordinates had been supplied to the US by Medecins Sans Frontieres. No reference is made to Russian mobile hospitals operating in Aleppo. No reference is made to use by 'rebels' of the civilian population as human shields. No historical reference is made that Aleppo was overrun by ISIS as part of the CIA policy of weaponising ISIS to overrun Syria and then be re-branded as 'moderate'.]
[3P Training Comments: it is fair enough to quote the United Nations on this issue but fails to explain why the UN has been silent on the US led assault on the ISIS occupied city of Mosul in Iraq. Mosul is also densely populated. The assault there has also created a slaughter house and refugee crisis.]
Two patients died in one of the hospitals and other shelling killed six residents queuing for bread under a siege that has trapped 250,000 people with food running out.
[3P Training Comments: why is there no reference to Russian and Syrian government forces' strident attempts to create and protect humanitarian corridors to supply aid and evacuate citizens?]
The week-old assault, which could herald a turning point in the war, has already killed hundreds of people, with bunker-busting bombs bringing down buildings on residents huddled inside. Only about 30 doctors are believed to be left inside the besieged zone, coping with hundreds of wounded a day.
"The warplane flew over us and directly started dropping its missiles … at around 4 a.m.," Mohammad Abu Rajab, a radiologist at the M10 hospital, the largest trauma hospital in the city's rebel-held sector, told Reuters.
"Rubble fell in on the patients in the intensive care unit."
M10 hospital workers said oxygen and power generators were destroyed and patients were transferred to another hospital.
Photographs sent to Reuters by a hospital worker at the facility showed damaged storage tanks, a rubble strewn area, and the collapsed roof of what he said was a power facility.
There were no initial reports of casualties there, but medical charity Médecins Sans Frontières (MSF) said two patients had been killed at the other hospital, in shelling which took it out of service as well, leaving east Aleppo with only seven doctors in a position to undertake surgery.
"And this comes at a time when east Aleppo has been under siege since July and is suffering the bloodiest indiscriminate bombing since the beginning of the war," MSF's Syria head Carlos Francisco said.
The government of President Bashar al-Assad, backed by Russian air power, Iranian ground forces and Shi'ite militia fighters from Iran, Iraq and Lebanon, has launched a massive assault to crush the rebels' last major urban stronghold.
Syria's largest city before the war, Aleppo has been divided for years between government and rebel zones, and would be the biggest strategic prize of the war for Assad and his allies.
[3P Training comment: Does "Syria's largest city before the war" mean that the city has shrunk or that it is no longer part of Syria? Is this a subconscious reference to the alleged US plan to partition Syria? There are no 'rebel zones' in Alleppo. They are Jihad zones where ISIS has imprisoned the population, imposed a caliphate and committed atrocities with the active support of intelligence officers from the US, Britain, France, Turkey, Israel, Qatar, and Saudi Arabia some of whom were later captured by the Syrian army in Aleppo]
Taking full control of the city would restore near full government rule over the most important cities of western Syria, where nearly all of the population lived before the start of a conflict that has since made half of Syrians homeless, caused a refugee crisis and contributed to the rise of Islamic State.
[
3P Training comment:
…
so Islamic State just happened to benefit from 'the conflict'. This ignores the fact that the US directly assisted ISIS and affiliate groups to invade Syria.]
UNPRECEDENTED BOMBING
The offensive began with unprecedentedly fierce bombing last week, followed by a ground campaign this week, burying a ceasefire that had been the culmination of months of diplomacy between Washington and Moscow.
[
3P Training comment:
…
If the 'offensive' buried the ceasefire when did it die? Reuters fails to mention that the ceasefire died when the USAF bombed Syrian army positions that were observing the ceasefire and which were promptly overrun by Al-Nusra in what was clearly a co-ordinated offensive.]
Washington says Moscow and Damascus are guilty of war crimes for targeting civilians, hospitals, rescue workers and aid deliveries, to break the will of residents and force them to surrender. Syria and Russia say they target only militants.
[
3P Training comment:
…
The residents can't surrender. They are being held as human shields. The purpose of the airstrikes is to assist the Syrian army in its attempt to liberate the city. Why can this obvious truth not be stated by Reuters?]
[Further comment: In WWII the USAF and RAF flattened major German cities with the entire civilian population inside them. This was justified as necessary to defeat Nazism. Why does the same logic not apply when Russians fight Wahhabism? Why can't Reuters make this obvious comparison?]
Asked by a reporter at the United Nations whether Syria had bombed the two hospitals hit on Wednesday, the Syrian ambassador to the world body, Bashar Ja'afari, appeared to laugh.
[3P Training comment: this needed to be explored further. As written it feeds into the propaganda narrative that he, as a representative of an evil regime, must be evil! Maybe he laughed because the question was so absurd – why would the Syrian government bomb the people it is fighting to liberate?]
The Syrian army said a Nusra Front position had been destroyed in Aleppo's old quarter, and other militant-held areas targeted in "concentrated air strikes" near the city.
U.N. Secretary-General Ban Ki-moon said those using "ever more destructive weapons" were committing war crimes. Describing the situation in Aleppo, he said: "This is worse. Even a slaughterhouse is more humane."
France's Foreign Minister Jean-Marc Ayrault said he was working to put forward a United Nations Security Council resolution to impose a ceasefire in Aleppo, and that any country that opposed it would be deemed complicit in war crimes.
[3P Training comment: quality journalism would explore this. The proposal would mean that defending a sovereign state against a terrorist/mercenary army with foreign sponsors would constitute a war crime. That would mean that the US would be committing a war crime if it defended itself against a 9/11 style attack. Reuters failed to point out that ISIS benefitted enormously from the Lavrov/Kerry ceasefire. Facing defeat, ISIS was able to re-group, re-inforce their positions, and take possession of 3000 tonnes of military equipment supplied to them by the CIA and the American tax payer. Once ISIS was in position the USAF killed the ceasefire by bombing the Syrian army, and hostilities resumed.]
"This resolution will leave everyone facing their responsibilities: those who don't vote it, risk being held responsible for complicity in war crimes," he said.
[3P Training comment: Reuters appears incapable of historical memory….ISIS has re-introduced crucifixion to the levant, murdered children, thrown homosexuals off buildings, opened a stock exchange in sex slavery, kept entire populations as human shields, and committed genocide. However, their financial and military backers in the US, Europe, Arabia, and Turkey are clearly not "complicit in war crimes".]
Another hospital, M2, was damaged by bombardment in the al-Maadi district, where at least six people were killed while queuing for bread at a nearby bakery, according to the Syrian Observatory for Human Rights monitoring body and residents.
[3P Taining comment: the Syrian Observatory for Human Rights has been criticised as being a pro Jihadist Western backed front group. This needed to be explored if they were to be quoted]
Food supplies are scarce in the besieged area, and those trapped inside often line up before dawn for food.
The collapse of the peace process leaves U.S. policy on Syria in tatters and is a personal blow to Secretary of State John Kerry, who led talks with Moscow despite scepticism from other top officials in President Barack Obama's administration.
[3P Taining comment: No, it left their policy intact. The policy was to arm ISIS and affiliates to overthrow the government of Syria. The collapse of the peace process was a tactical gain in this strategy.]
Kerry spoke to Lavrov on Wednesday and Russia said later that it was ready to continue diplomacy on Syria and would soon send experts to Geneva for talks with U.S. counterparts on normalizing the situation in Aleppo and elsewhere.
The U.S. State Department said non-diplomatic options to halt the violence had been discussed within the administration, but declined to say what the options might be.
[3P Taining comment: there is no mystery here. The option was a 'no-fly' zone aka bombing of the Syrian army and government which would lead to a final ISIS victory. Reuters failed to mention that only the mass deployment of Russian air defence systems and the threat from Russia to shoot on sight American aircraft prevented this.]
BATTLEFIELD VICTORY
Assad's Iranian and Lebanese Hezbollah allies have said in recent days the war will be won in combat.
But the rebels remain a potent military force even as they have lost control of urban areas. The collapse of peace efforts ends a proposed scheme to separate Western-backed fighters from hardened jihadists.
[3P Taining comment: this deserves real analysis. What qualifies someone as a 'rebel' in the eyes of Reuters? They have no uniform and the beards all look a bit the same. They all pray. If Reuters has a method of telling the difference between 'rebel commanders' and 'hardened Jihadists' perhaps they could pass it on to the Americans so they can 'separate' the two when the next ceasefire happens…the reference to "separate Western-backed fighters from hardened jihadists" presumes that 'Western-backed' fighters are not 'hardened jihadists'. Clearly they are. The fact that the US either made no attempt or was unable to separate one from the other proves that for all practical purposes they are one and the same. Why can Reuters not mention this?]
It has also raised the question of whether the rebels' foreign backers, states including Saudi Arabia, Turkey and the United States, will increase military backing to rebels who have long said weapons they provide are inadequate.
[3P Taining comment: So Reuters now admits that these forces are backing the 'rebels'.  The 'rebels' have presumably not committed war crimes because they are not really 'hardened jihadists' but nice Syrians fighting the evil Russians and the evil Syrian army who just happens to have spent five years trying to save their country from the 'moderate rebels' and their friends. Reuters should know that in military and political terms the only groups that matter in the Syrian 'opposition' are the Kurds, and the Islamist terror organisations. Remove the Islamists and the fight is over.]
The rebels' main demand has long been for the provision of anti-aircraft missiles, but Washington has resisted this, fearing they could end up in the hands of jihadists.
U.S. officials told Reuters in Washington that the collapse of the Syrian ceasefire had heightened the possibility that Gulf states, particularly Saudi Arabia, might arm rebels with shoulder-fired anti-aircraft missiles.
A senior rebel commander, speaking on condition of anonymity, said it was not out of the question that this could happen. "The Americans might thinking about doing something, but nobody knows how big it will be," the commander said.
Another rebel commander told Reuters his group had received deliveries of a new type of Grad surface-to-surface rockets. The rockets, with a range of 22-40 km, had arrived in "excellent quantities" and will be used on battlefronts in Aleppo, Hama and the coastal region, Colonel Fares al-Bayoush said.
[3P Taining comment: Fails to mention that the weapons have been supplied to the Free Syrian Army through a US-backed coordination center in Turkey. So rather than help end the siege of Aleppo and the civilian suffering we just read about, the US and Turkey are supplying powerful tactical weapons to prolong the conflict. This presumably not a war crime.]
Fierce fighting accompanied by air strikes was reported on Wednesday in northern Hama province between Syrian government and allied forces trying to recapture territory lost to insurgents this week, and rebels who made some advances, the Observatory and a rebel group said.
[3P Taining comment: This article provided quotes from only one side of the conflict. No quotes from the Syrian authorities and none from the Russian ministry of defence. The Russian MoD puts out regular press releases on this sort of thing which Reuters has chosen to ignore in favour of "a rebel group".]
MORE GROUND ATTACKS
A senior official in Aleppo-based rebel group said pro-government forces were mobilizing in apparent preparation for more ground attacks in central areas of the city.
"There have been clashes in al-Suweiqa from 5 a.m. until now. The army advanced a little bit, and the guys are now repelling it, God willing," a fighter in the rebel Levant Front group said in a recording sent to Reuters, referring to an area in the city center where there was also fighting on Tuesday.
Another rebel official said government forces were also attacking the insurgent-held Handarat refugee camp a few kilometers to the north of Aleppo.
[3P Taining comment: note the use of language. Government forces "attack" refugee camps….but don't "liberate them" apparently. Presumably they are "liberated" if they are under "rebel" control.]
"It doesn't seem that their operation in the old city is the primary operation, it seems like a diversionary one so that the regime consumes the people on that front and advances in the camp," the official, Zakaria Malahifij, head of the political office of the Fastaqim group, told Reuters from Turkey.
[3P Taining comment: and Fastaqim group is ….? According to Wikipedia this group has basically been wiped out. They have some guy with a political agenda and an office in Turkey. How reliable is this source?…and he was wrong. The focus has been firmly on Aleppo. At the same time the opposition forces attempted to re-take Palmyra to relieve pressure on the Aleppo front in what shows clear co-ordination between the opposition groups regardless of political colour. This once again 'gives-the-lie' to the notion of 'Western backed rebels' and 'Jihadists' being different people.]
(Reporting by Tom Perry, Ellen Francis and Lisa Barrington in Beirut, Philip Pullella in Vatican City, John Irish in Paris and Stephanie Nebehay in Geneva, Lidia Kelly in Moscow, Michelle Nichols in New York and Arshad Mohammed in Washington, writing by Peter Graff, editing by Peter Millership and Philippa Fletcher)
Analysis
This article quotes a number of sources all sympathetic to the Washington narrative. No sources that challenge that narrative were consulted. The credibility of some sources is questionable. The article systemically omits basic and essential facts about the Syrian conflict. It incorporates highly contentious statements from partisan players without analysis, reflection, or historical reference.
Due to its selective use of language, of sources, issues framing, systemic anti-Russian bias, and uncritical repetition of Washington propaganda memes, this article qualifies a 'fake news'.
Example of Alternative Media Article
https://consortiumnews.com/2017/03/13/when-disinformation-is-truth/
Exclusive: Democrats and liberals have climbed into bed with the neocons to push the "Russia-did-it" conspiracy theory as a way to "get Trump," but this New McCarthyism has grave dangers, writes Robert Parry.
By Robert Parry
The anti-Russian McCarthyism that has spread out from the United States to encompass the European Union, Canada and Australia has at its core an implicit recognition that neoliberal economics and neoconservative foreign policy have failed.
A scene from "Dr. Strangelove," in which the bomber pilot (played by actor Slim Pickens) rides a nuclear bomb to its target in the Soviet Union.
When I recently asked a European journalist why this anti-Russian hysteria had taken root among mainstream European political parties, he answered with a question: "Do you think they can run on their success in handling the recession and the refugees?"
In other words, European voters are angry about the painful economic conditions that followed the Wall Street crash of 2008 and the destabilizing surge of immigrants fleeing from Western "regime change" wars in Iraq, Syria, Libya and Afghanistan.
So, like the Democratic Party that doesn't want to engage in a soul-searching self-examination about Donald Trump's victory, the European "establishment" parties need a handy excuse to divert criticism – and that excuse is Russia, a blame-shifting that has allowed nearly every recent criticism of an establishment government official to be sloughed off as "Russian disinformation."
It doesn't even matter anymore that the criticism may be based on solid fact. Even truthful information is now deemed "Russian disinformation" or Russian-inspired "fake news."
We saw that in the Canadian mainstream media's denunciations of Consortiumnews.com for running an article that pointed out that Canada's Foreign Minister Chrystia Freeland had misrepresented her family history to white-out her maternal grandfather's role editing a Nazi newspaper in Poland that demonized Jews and justified the Holocaust.
Virtually every mainstream outlet in Canada rallied to Freeland's side when she dismissed our article as Russian disinformation. Only later did a few newspapers grudgingly acknowledge that our story was true and that Freeland knew it was true. Still, the attacks on us continued. We were labeled "Russian disinformationists," with no evidence needed to support the slander and no defense allowed.
Though arguably a small example, the Freeland story reflects what is happening across the Western mainstream news media. Almost every independent-minded news article that questions the establishment narratives on international affairs is dismissed as "Russian propaganda." The few politicians, academics and journalists who don't march in the establishment's parade are "Moscow stooges" or "Putin apologists."
The Russian Resistance
This anti-Russian hysteria began some years ago when Russian President Vladimir Putin made clear that Russia would no longer bow to dictates from Washington and Brussels. Russia bristled at the encroachment of NATO on its borders, rejected the neoconservative agenda of "regime change" wars in Muslim countries, and resisted the U.S.-backed putsch ousting Ukraine's elected president in 2014.
But the anti-Russian frenzy gained unstoppable momentum with the U.S. election in 2016. The Democrats, liberals and neoconservatives were horrified at the shocking upset of their presidential choice, Hillary Clinton, by the boorish and buffoonish Donald Trump.
After this bitter defeat, the losers looked for scapegoats rather than order up a serious autopsy on how they lost to the "unelectable" Trump, i.e, by choosing a corporate candidate who was associated with neoliberal economics and neoconservative war policies. Blaming Russia became the easy excuse that could unify the various pro-Clinton camps.
So, the Obama administration – in an unprecedented step – sought to poison the well for its successor by having the U.S. intelligence community put out evidence-lacking allegations about Russian "meddling" in the U.S. election to elect Trump.
The promoters of this Russia-did-it narrative merged with the "#Resistance" movement to do whatever was necessary to push Trump out of office. It didn't seem to matter that there was very little evidence that the Russians actually did meddle in the election.
The chief claim was that the Russians gave WikiLeaks the Democratic emails revealing the Democratic National Committee's sabotage of Sen. Bernie Sanders's campaign and the emails of Clinton campaign chairman John Podesta exposing the contents of Clinton's hidden speeches to Wall Street and some pay-to-play features of the Clinton Foundation.
WikiLeaks denied getting the material from the Russians, but – more to the point – there was no evidence of collusion between Moscow and the Trump campaign, as even Obama's Director of National Intelligence James Clapper and New York Times columnist Thomas Friedman have acknowledged. (The WikiLeaks disclosures also were not a major factor in Clinton's defeat, which she primarily blamed on FBI Director James Comey briefly reopening the investigation of her using a private email server while Secretary of State.)
Still, the absence of evidence has not deterred Democrats, liberals and neocons from spinning a vast Russian conspiracy theory that ties together Trump's past business dealings in Russia with the notion that somehow Putin foresaw that Trump would become U.S. president, an eventuality that nearly every American pundit considered an impossibility as recently as last year.
But skeptics of the Trump/Russia conspiracy — if they dare note that Putin would have needed the world's best Ouija board to foresee Trump's victory — must then prove that they are not "Russian propaganda/disinformation agents" for having these doubts.
New McCarthyism and Maddow
Given the emergence of this New Cold War, I suppose it made sense that we would soon have a New McCarthyism, although it may have come as a surprise that this witch-hunting is being led by the liberals and the mainstream media, albeit with important assistance from the neoconservatives who have long engaged in smearing the patriotism of anyone who doubted their geopolitical genius.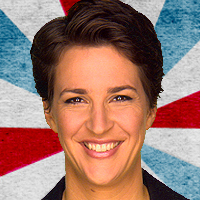 Remember back in 1984 when U.S. Ambassador to the United Nations Jeane Kirkpatrick, an early neocon, denounced traitorous Americans who would "blame America first."
But it appears now that many liberals and even progressives are so blinded by their hatred of Trump that they haven't thought through the wisdom of their new alliance with the neocons — or the fairness of smearing fellow Americans as "Putin apologists."
Meanwhile, mainstream news organizations have abandoned even the pretense of professional objectivity in their propagandistic approach toward anything related to Russia or Trump. For instance, I would defy anyone reading The New York Times' coverage of Russia to assess it as fair and balanced when it is clearly snarky and sneering.
It also turns out that this New McCarthyism has become profitable for its leading practitioners. The New York Times reported on Monday that the ratings for MSNBC's Rachel Maddow are soaring with her frequent anti-Russian rants.
"Now, rattled liberals are surging back [to network television], seeking catharsis, solidarity and relief," the Times wrote, citing a Kentucky woman explaining why she has become a devotee of Maddow: "She's always talking about the Russians!"
Frankly, for the past dozen years, I've wondered about Maddow. I first heard her on the radio in August 2005 when she was a summer fill-in at Air America reporting on President George W. Bush's Katrina fiasco, which she partly blamed on the deployment of Louisiana National Guard units to Iraq, so they couldn't help evacuate flooded New Orleans.
It was clear that Maddow was talented and her excoriation of the Iraq War was on point, although – by summer 2005 – it didn't require a huge amount of journalistic courage to slam Bush over the Iraq War. As I watched her career rise through a regular Air America gig to her show on MSNBC and then to stardom as an anchor on the network's election coverage, I always wondered whether she would put her lucrative corporate acceptance at risk and go against the grain at a tough journalistic moment.
Now, Maddow's behavior in becoming a modern-day mainstream-media Joe McCarthy has put my doubts to rest. She is riding high in the ratings by keeping her whip hand coming down hard on the bash-Russia steed. She is putting her career or her politics ahead of journalism.
Like so many other Democrat/liberal/neocon activists, Maddow not only ignores the evidentiary gaps in the Russia-did-it conspiracy theory but she seems oblivious to the dangers of her opportunism. By stirring up this McCarthyistic frenzy, she and her "never-Trump" allies make a rational policy toward nuclear-armed Russia nearly impossible. Thus, she is contributing to the real risk of a hot war with Russia that could lead to the annihilation of life on the planet.
Thin-Skinned Trump
One of the bitter ironies here is that Trump's critics correctly noted that his thin-skinned temperament made him unfit to possess the nuclear button, but they are now egging him into a mano-a-mano confrontation with Putin. If Trump doesn't get the better of Putin in every situation, Trump will face renewed pummeling for "selling out" to the Russians.
Already, neocon Sen. Lindsey Graham has declared, "2017 is going to be a year of kicking Russia in the ass in Congress." If Trump doesn't go along, he will face battering from the likes of Maddow, The New York Times, The Washington Post, CNN and pretty much every mainstream news outlet. So, Trump may have no political choice but to get tough. But what happens when Putin pushes back?
In the past when I've made this point about the recklessness of Russia-bashing, I've been told that I'm being alarmist, that "kicking Russia in the ass" and baiting Trump to join in the kicking won't lead to a nuclear war, that the Russians aren't that stupid. Yeah, let's hope not.
On the upside of this anti-Russia strategy, the anti-Trump activists insist it is the most promising route to get rid of Trump, which they view as justifying almost any action. It's not for them to prove that Trump did conspire with Putin to rig the U.S. presidential election; it's enough to raise the suspicion and use it to push for Trump's impeachment.
As someone who has covered national security scandals since the 1980s, I am familiar with the kind of evidence that should be required for making serious allegations. For instance, when Brian Barger and I wrote the first story about Nicaraguan Contra drug trafficking in 1985 for The Associated Press, we had about two dozen sources, plus documents. Most of the sources were insiders – i.e., inside the Contra movement and inside the Reagan administration – who described how the operation was run. We had this evidence before we made any public accusation.
In the case of the Russia-Trump conspiracy theory, the U.S. intelligence community has presented almost no evidence of Russian "hacking" and admits that it has no evidence of Trump's collusion with the Russians. As far as we know, there is no insider who has described how this alleged conspiracy occurred.
That is not to say that some evidence might not eventually surface that confirms the Russia-Trump suspicions, but that is true of all conspiracy theories. Who knows, maybe Joe McCarthy was right about all those Communists inside the U.S. government secretly working for the Kremlin? Maybe he did have a real list of names. But that is what "witch hunts" are all about – investigations designed to prove a point whether true or not.
In this current case, however, the downside is not "just" the destruction of people's careers and a few imprisonments. The downside of playing chicken with nuclear-armed Russia is the end of life as we know it. At such a moment, journalists and politicians should demand the highest standards of proof, not no proof at all.
Sometimes, I envision the argument that I would hear as the mushroom clouds begin rising over U.S. and Russian cities. If not incinerated in the first moments of the cataclysm, the "smart" people of the mainstream U.S. media (and their liberal and neocon allies) would be insisting that it wasn't their fault; it was someone else's fault; blame-shifting to the end.
So, as the Democrats and liberals join with the neocons in launching this New McCarthyism over Russia – and with people like Rachel Maddow leading the charge – what is arguably the most depressing fact is that there appears to be no Edward R. Murrow, a mainstream journalist with a conscience, anywhere on the horizon.
Investigative reporter Robert Parry broke many of the Iran-Contra stories for The Associated Press and Newsweek in the 1980s. You can buy his latest book, America's Stolen Narrative, either in print here or as an e-book (from Amazon and barnesandnoble.com).
Source:
http://www.strategic-culture.org/news/2016/10/31/inside-invisible-government-war-propaganda-clinton-trump.html
Inside the Invisible Government: War, Propaganda, Clinton & Trump
John Pilger, www.johnpilger.com
The American journalist, Edward Bernays, is often described as the man who invented modern propaganda.
The nephew of Sigmund Freud, the pioneer of psycho-analysis, it was Bernays who coined the term "public relations" as a euphemism for spin and its deceptions.
In 1929, he persuaded feminists to promote cigarettes for women by smoking in the New York Easter Parade – behaviour then considered outlandish.
One feminist, Ruth Booth, declared, "Women! Light another torch of freedom! Fight another sex taboo!"
Bernays' influence extended far beyond advertising. His greatest success was his role in convincing the American public to join the slaughter of the First World War.  The secret, he said, was "engineering the consent" of people in order to "control and regiment [them] according to our will without their knowing about it".
He described this as "the true ruling power in our society" and called it an "invisible government".
Today, the invisible government has never been more powerful and less understood. In my career as a journalist and film-maker, I have never known propaganda to insinuate our lives and as it does now and to go unchallenged.
Imagine two cities.
Both are under siege by the forces of the government of that country. Both cities are occupied by fanatics, who commit terrible atrocities, such as beheading people.
But there is a vital difference. In one siege, the government soldiers are described as liberators by Western reporters embedded with them, who enthusiastically report their battles and air strikes. There are front page pictures of these heroic soldiers giving a V-sign for victory. There is scant mention of civilian casualties.
In the second city – in another country nearby – almost exactly the same is happening. Government forces are laying siege to a city controlled by the same breed of fanatics.
The difference is that these fanatics are supported, supplied and armed by "us" – by the United States and Britain. They even have a media centre that is funded by Britain and America.
Another difference is that the government soldiers laying siege to this city are the bad guys, condemned for assaulting and bombing the city – which is exactly what the good soldiers do in the first city.
Confusing? Not really. Such is the basic double standard that is the essence of propaganda. I am referring, of course, to the current siege of the city of Mosul by the government forces of Iraq, who are backed by the United States and Britain and to the siege of Aleppo by the government forces of Syria, backed by Russia. One is good; the other is bad.
What is seldom reported is that both cities would not be occupied by fanatics and ravaged by war if Britain and the United States had not invaded Iraq in 2003. That criminal enterprise was launched on lies strikingly similar to the propaganda that now distorts our understanding of the civil war in Syria.
Without this drumbeat of propaganda dressed up as news, the monstrous ISIS and Al-Qaida and al-Nusra and the rest of the jihadist gang might not exist, and the people of Syria might not be fighting for their lives today.
Some may remember in 2003 a succession of BBC reporters turning to the camera and telling us that Blair was "vindicated" for what turned out to be the crime of the century. The US television networks produced the same validation for George W. Bush. Fox News brought on Henry Kissinger to effuse over Colin Powell's fabrications.
The same year, soon after the invasion, I filmed an interview in Washington with Charles Lewis, the renowned American investigative journalist. I asked him, "What would have happened if the freest media in the world had seriously challenged what turned out to be crude propaganda?"
He replied that if journalists had done their job, "there is a very, very good chance we would not have gone to war in Iraq".
It was a shocking statement, and one supported by other famous journalists to whom I put the same question — Dan Rather of CBS, David Rose of the Observer and journalists and producers in the BBC, who wished to remain anonymous.
In other words, had journalists done their job, had they challenged and investigated the propaganda instead of amplifying it, hundreds of thousands of men, women and children would be alive today, and there would be no ISIS and no siege of Aleppo or Mosul.
There would have been no atrocity on the London Underground on 7th July 2005.  There would have been no flight of millions of refugees; there would be no miserable camps.
When the terrorist atrocity happened in Paris last November, President Francoise Hollande immediately sent planes to bomb Syria – and more terrorism followed, predictably, the product of Hollande's bombast about France being "at war" and "showing no mercy". That state violence and jihadist violence feed off each other is the truth that no national leader has the courage to speak.
"When the truth is replaced by silence," said the Soviet dissident Yevtushenko, "the silence is a lie."
The attack on Iraq, the attack on Libya, the attack on Syria happened because the leader in each of these countries was not a puppet of the West. The human rights record of a Saddam or a Gaddafi was irrelevant. They did not obey orders and surrender control of their country.
The same fate awaited Slobodan Milosevic once he had refused to sign an "agreement" that demanded the occupation of Serbia and its conversion to a market economy. His people were bombed, and he was prosecuted in The Hague. Independence of this kind is intolerable.
As WikLeaks has revealed, it was only when the Syrian leader Bashar al-Assad in 2009 rejected an oil pipeline, running through his country from Qatar to Europe, that he was attacked.
From that moment, the CIA planned to destroy the government of Syria with jihadist fanatics – the same fanatics currently holding the people of Mosul and eastern Aleppo hostage.
Why is this not news? The former British Foreign Office official Carne Ross, who was responsible for operating sanctions against Iraq, told me: "We would feed journalists factoids of sanitised intelligence, or we would freeze them out. That is how it worked."
The West's medieval client, Saudi Arabia – to which the US and Britain sell billions of dollars' worth of arms – is at present destroying Yemen, a country so poor that in the best of times, half the children are malnourished.
Look on YouTube and you will see the kind of massive bombs – "our" bombs – that the Saudis use against dirt-poor villages, and against weddings, and funerals.
The explosions look like small atomic bombs. The bomb aimers in Saudi Arabia work side-by-side with British officers. This fact is not on the evening news.
Propaganda is most effective when our consent is engineered by those with a fine education – Oxford, Cambridge, Harvard, Columbia — and with careers on the BBC, the Guardian, the New York Times, theWashington Post.
These organisations are known as the liberal media. They present themselves as enlightened, progressive tribunes of the moral zeitgeist. They are anti-racist, pro-feminist and pro-LGBT.
And they love war.
While they speak up for feminism, they support rapacious wars that deny the rights of countless women, including the right to life.
In 2011, Libya, then a modern state, was destroyed on the pretext that Muammar Gaddafi was about to commit genocide on his own people.  That was the incessant news; and there was no evidence. It was a lie.
In fact, Britain, Europe and the United States wanted what they like to call "regime change" in Libya, the biggest oil producer in Africa. Gaddafi's influence in the continent and, above all, his independence were intolerable.
So he was murdered with a knife in his rear by fanatics, backed by America, Britain and France.  Hillary Clinton cheered his gruesome death for the camera, declaring, "We came, we saw, he died!"
The destruction of Libya was a media triumph. As the war drums were beaten, Jonathan Freedland wrote in the Guardian: "Though the risks are very real, the case for intervention remains strong."
Intervention — what a polite, benign, Guardian word, whose real meaning, for Libya, was death and destruction.
According to its own records, Nato launched 9,700 "strike sorties" against Libya, of which more than a third were aimed at civilian targets. They included missiles with uranium warheads. Look at the photographs of the rubble of Misurata and Sirte, and the mass graves identified by the Red Cross. The Unicef report on the children killed says, "most [of them] under the age of ten".
As a direct consequence, Sirte became the capital of ISIS.
Ukraine is another media triumph. Respectable liberal newspapers such as the New York Times, the Washington Post and the Guardian, and mainstream broadcasters such as the BBC, NBC, CBS, CNN have played a critical role in conditioning their viewers to accept a new and dangerous cold war.
All have misrepresented events in Ukraine as a malign act by Russia when, in fact, the coup in Ukraine in 2014 was the work of the United States, aided by Germany and Nato.
This inversion of reality is so pervasive that Washington's military intimidation of Russia is not news; it is suppressed behind a smear and scare campaign of the kind I grew up with during the first cold war. Once again, the Ruskies are coming to get us, led by another Stalin, whom The Economist depicts as the devil.
The suppression of the truth about Ukraine is one of the most complete news blackouts I can remember. The fascists who engineered the coup in Kiev are the same breed that backed the Nazi invasion of the Soviet Union in 1941. Of all the scares about the rise of fascist anti-Semitism in Europe, no leader ever mentions the fascists in Ukraine – except Vladimir Putin, but he does not count.
Many in the Western media have worked hard to present the ethnic Russian-speaking population of Ukraine as outsiders in their own country, as agents of Moscow, almost never as Ukrainians seeking a federation within Ukraine and as Ukrainian citizens resisting a foreign-orchestrated coup against their elected government.
There is almost the joie d'esprit of a class reunion of warmongers.
The drum-beaters of the Washington Post inciting war with Russia are the very same editorial writers who published the lie that Saddam Hussein had weapons of mass destruction.
To most of us, the American presidential campaign is a media freak show, in which Donald Trump is the arch villain.
But Trump is loathed by those with power in the United States for reasons that have little to do with his obnoxious behaviour and opinions. To the invisible government in Washington, the unpredictable Trump is an obstacle to America's design for the 21stcentury.
This is to maintain the dominance of the United States and to subjugate Russia, and, if possible, China.
To the militarists in Washington, the real problem with Trump is that, in his lucid moments, he seems not to want a war with Russia; he wants to talk with the Russian president, not fight him; he says he wants to talk with the president of China.
In the first debate with Hillary Clinton, Trump promised not to be the first to introduce nuclear weapons into a conflict. He said, "I would certainly not do first strike. Once the nuclear alternative happens, it's over." That was not news.
Did he really mean it? Who knows? He often contradicts himself. But what is clear is that Trump is considered a serious threat to the status quo maintained by the vast national security machine that runs the United States, regardless of who is in the White House.
The CIA wants him beaten. The Pentagon wants him beaten. The media wants him beaten. Even his own party wants him beaten. He is a threat to the rulers of the world – unlike Clinton who has left no doubt she is prepared to go to war with nuclear-armed Russia and China.
Clinton has the form, as she often boasts. Indeed, her record is proven. As a senator, she backed the bloodbath in Iraq.  When she ran against Obama in 2008, she threatened to "totally obliterate" Iran. As Secretary of State, she colluded in the destruction of governments in Libya and Honduras and set in train the baiting of China.
She has now pledged to support a No Fly Zone in Syria — a direct provocation for war with Russia. Clinton may well become the most dangerous president of the United States in my lifetime –a distinction for which the competition is fierce.
Without a shred of evidence, she has accused Russia of supporting Trump and hacking her emails. Released by WikiLeaks, these emails tell us that what Clinton says in private, in speeches to the rich and powerful, is the opposite of what she says in public.
That is why silencing and threatening Julian Assange is so important. As the editor of WikiLeaks, Assange knows the truth. And let me assure those who are concerned, he is well, and WikiLeaks is operating on all cylinders.
Today, the greatest build-up of American-led forces since World War Two is under way – in the Caucasus and eastern Europe, on the border with Russia, and in Asia and the Pacific, where China is the target.
Keep that in mind when the presidential election circus reaches its finale on November 8th,  If the winner is Clinton, a Greek chorus of witless commentators will celebrate her coronation as a great step forward for women. None will mention Clinton's victims: the women of Syria, the women of Iraq, the women of Libya. None will mention the civil defence drills being conducted in Russia.  None will recall Edward Bernays' "torches of freedom".
George Bush's press spokesman once called the media "complicit enablers".
Coming from a senior official in an administration whose lies, enabled by the media, caused such suffering, that description is a warning from history.
In 1946, the Nuremberg Tribunal prosecutor said of the German media: "Before every major aggression, they initiated a press campaign calculated to weaken their victims and to prepare the German people psychologically for the attack. In the propaganda system, it was the daily press and the radio that were the most important weapons."
This is adapted from an address to the Sheffield Festival of Words, Sheffield, England.